Superior Clinical Outcomes
SII's mission is to provide superior products and personalized service to our valued Federal and Private sector healthcare providers. We are rapidly growing, but our goal remains providing individualized service and the industry's finest single-use surgical instruments.
Susol's single-use surgical instruments are delivered ready for immediate use, saving time and money while also protecting the patient by lowering risk of healthcare associated infections (HAI).
Reduced Risk
Of Infection
Improve clinical outcomes by removing risk of infection with our Single-Use surgical instruments. Stop wasting time on extensive sterilization processes and get to work faster with more confidence in your outcomes.
We are pleased to discuss our partnership with Susol ™ Single-Use Instruments, a subsidiary of Bailey Instruments of Manchester England.
Bailey has been a leader in reusable surgical instruments for decades and has been leading the single-use charge within the UK's National Health Service (NHS) for more than 10 years.
Health Authorities worldwide, Nursing Associations and Boards, Nursing Foot Care Associations and even Veterans Affairs hospitals, are moving steadily towards more defined instrument standards in respect to patient care in the clinic. This necessary migration towards more rigid standards and practices related to infection control, instrument processing and methods of sterilization, are changing healthcare as we know it today.
Additionally, the burden of instrument cleaning, processing, sterilization, and compliance is becoming not only more difficult to maintain, but more costly as well. Single-Use instruments not only allow you to meet the necessary AHA, Joint Commission and hospital governance requirements, they can also bring clinical efficiencies, risk-reduction, and cost savings to your practice.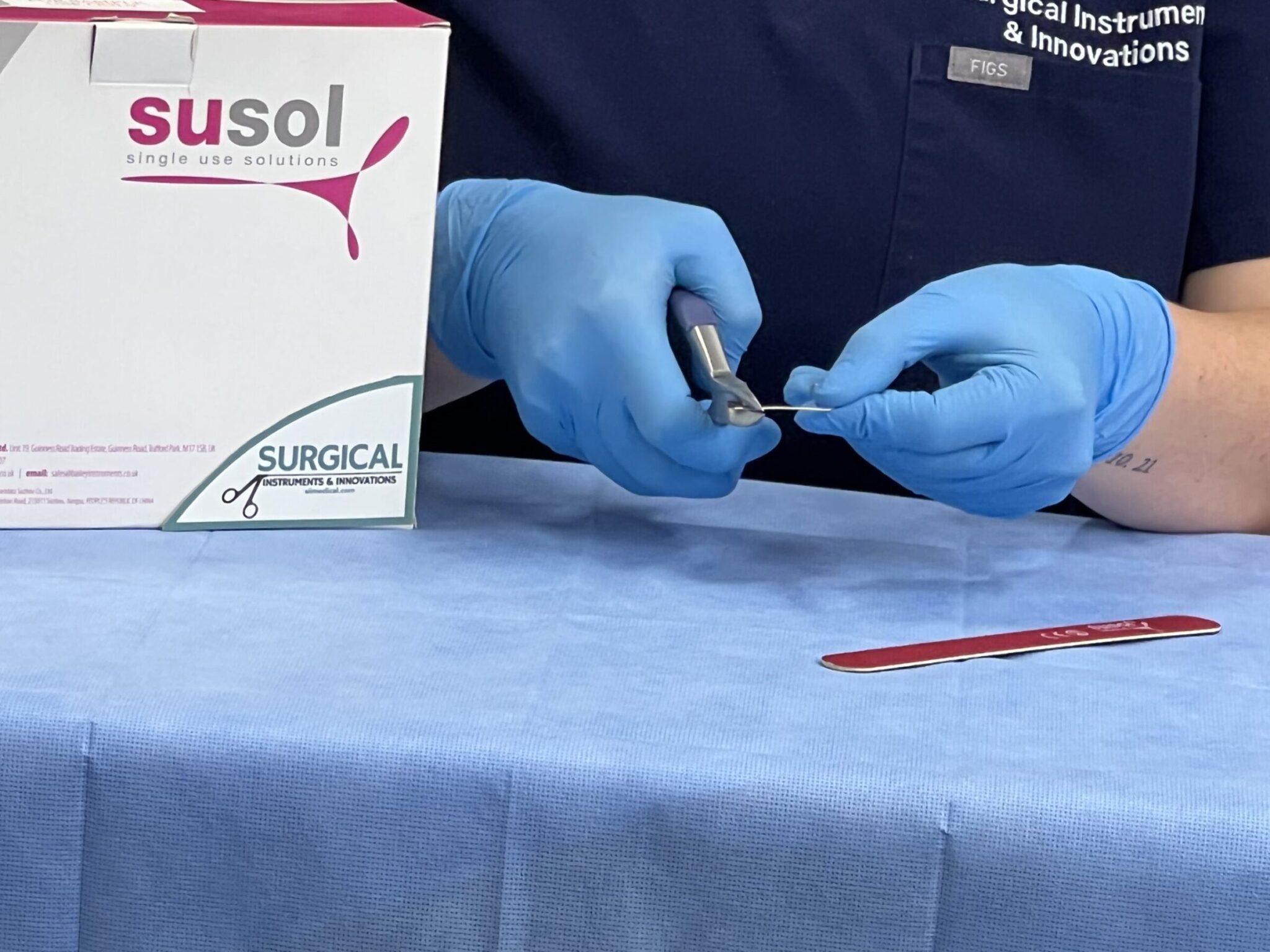 Susol ™ Single Use Instruments From Bailey Instruments
Bailey Instruments has been producing the finest surgical instruments for 4 decades. Their single-use subsidiary,
Susol specializes in providing the same precision design and custom manufacture that hospitals worldwide have come to expect from Bailey.
Upcoming Shows - SAWC Spring 2023: Washington DC...